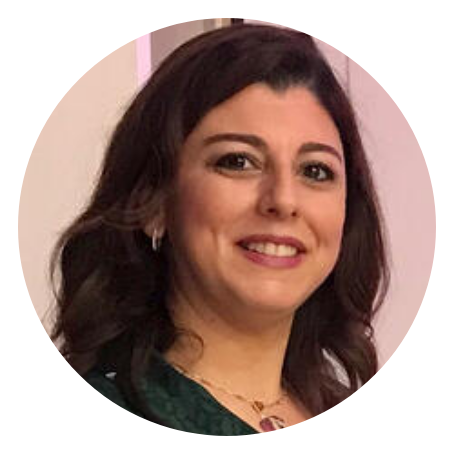 Rana Sabbidine, Principal at Makassed ABAT College
One such school is Makassed Ali Bin Abi Taleb College (ABAT), an elementary, intermediate and secondary school located in Beirut Lebanon. Rana Sabbidine, the Principal of the Makassed ABAT College, partnered with Digital Media Academy to provide students with further opportunities to learn new skills, solve real-world problems, and help teachers integrate technology skills into their core subjects.
At that time, Rana's school was going through many challenges including great distress following from the tragic explosion in Beirut earlier in the year, as well as the sudden need to shift to online learning due to the pandemic. DMA's support teachers at ABAT were able to deliver high-impact lessons with easy-to-implement classroom resources. We had astonishing reviews!
Another school that we have recently partnered with is SRI KDU Klang, located in Malaysia. The teachers at SRI KDU Klang mentioned that they did not feel equipped to incorporate certain technology-required activities in their classes such as design and coding. However, through having access to DMA' accessible STEAM curriculum they felt that they themselves had learned the skills necessary and were willing to use certain design software with their students.
"My students loved the graphic design and entrepreneurship courses. They have really enjoyed collaborating on projects, critiquing each other's work and gaining new skills. For example, in the graphic design course, students (ages 7, 8 and 9) created a faculty logo for me; so we get to use this platform to create hands-on projects that benefit our school as well! Students really enjoy all these challenges." – Vickneswary Muinyan, teacher at SRI KDU Klang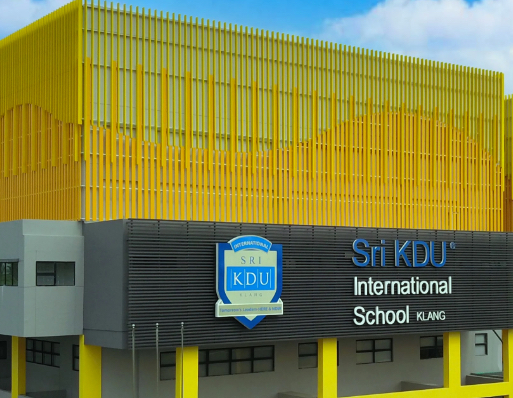 There are many barriers that schools face while trying to integrate technology-integrated STEAM curriculum in their classes. These barriers can be summarized in three categories:
Lack of vision and leadership
Lack of infrastructure and systems
And lack of accessible STEAM curriculum.
In this blog post, I highlight what contributes to the lack of accessible technology integrated STEAM curriculum, and how we as educators can move through these barriers.
While designing a STEAM curriculum, the educator should consider their students, the context that students are situated in, and accessibility factors. An accessible STEAM curriculum should be:
Designed to deliver real-world, 21st-century industry skills (ie. coding, design, robotics, digital storytelling, etc)
Regularly updated and in line with global education trends
Designed to work in both synchronous and asynchronous learning models
Customizable and can be easily integrated into the core curriculum
Here are two curriculum design approached to keep at the top of your mind as consider how to integrate technology skills into your curriculum:
1. Flexible delivery model
2. Universal learning design.
Flexible Delivery Model:
A flexibility-first mindset will ensure students and educators are ready for whichever format is required for delivery. These formats include:
(a) self-guided by students (100% asynchronous)
A self-guided delivery model allows students to go at their own pace, practice self-directed learning at a pace that is suitable to their needs, interests, and passions.
(b) facilitated by teachers in a classroom or delivered remotely (100% synchronous)
In the fully synchronous model, students can interact with the teacher(s) and with other students). Teachers act as co-learner, coach, or guide on a student's journey of creative discovery.
(c) a hybrid model (Synchronous + Asynchronous delivery).
In a Hybrid model, both synchronous and asynchronous models are used depending on the context of the classroom and the teacher's style of classroom facilitation
Universal Design For Learning (UDL)
Universal Design for learning is a framework that is very applicable to our new ways of learning and teaching in the post-Covid era. The UDL framework originated from the universal design movement in the fields of architecture and product development, with the main goal of designing learning experiences that are inclusive of the needs of all students. To get a better understanding of this framework, it helps to take a closer look at some misconceptions around it. The word universal might suggest that UDL is about finding one way to teach all students. But the UDL framework aims for the exact opposite of the one size fits all approach.
The goal of UDL is to use a variety of teaching methods to remove any barriers to learning. It's about building in flexibility that can be adjusted for every person's strengths and needs. That's why UDL benefits all learners.
UDL can be defined as "the design of products and environments to be usable by all people, to the greatest extent possible, without the need for adaptation or specialized design". UDL applies this general idea to learning that curriculum should be designed to accommodate all kinds of learners.
In summary, UDL provides Three Basic Principles:
Provide Multiple means of representation: to give learners various ways of acquiring information and knowledge,
Provide Multiple means of expression: to provide learners alternatives
Provide Multiple means of engagement: to tap into learners' interests, challenge them appropriately, and motivate them to learn.
UDL calls for taking advantage of the power and customizability of modern technology to deliver, by design and flexible instructional practices directly within the core instructional curriculum. The UDL approach to curriculum is very compatible with technology-integrated STEAM curriculum. An example of a simple UDL integration can be to display content in many formats such as text, still images, sound, moving images, or any combination of these so that students can choose their preferred mode of learning. You can refer to one of the articles that we have shared with you in the newsletter to learn more about UDL.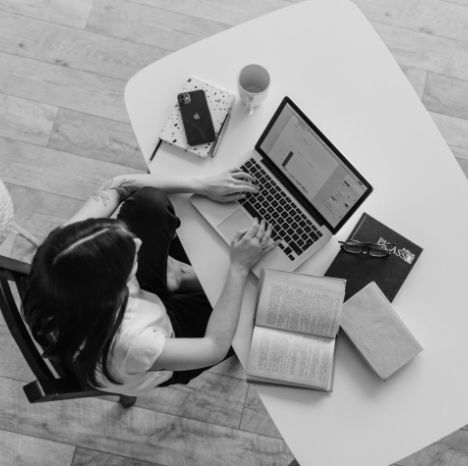 In this blog post, two approaches to curriculum design were reviewed. There are many more solutions that we as educators have come up with and use every day and we will cover these solutions in future posts. The pandemic has created many opportunities for educators to take on a more creative approach to their teaching.
The pandemic has created many opportunities for educators to take on a more creative approach to their teaching. We aim to promote new ways of working; new possibilities!
Our hope is to highlight the new possibilities through engaging in more conversations with educators around the world in the coming months and share our findings with you.
Happy teaching,
Bahar

Bahar Khazei
Education Lead – Digital Media Academy
Bahar is the education lead and K-12 partnership manager at Digital Media Academy. She is also a certified educator in British Columbia, Canada. Her role at Digital Media Academy (DMA) allows her to work directly with DMA partner schools and help educators and school administrators better incorporate technology courses into the school curriculum.